Sustainable development needs to be a natural part of our education
Why is it important to have a sustainable perspective in your work? Two participants from fall 2020, and one of the leaders for "Learning for a sustainable development" tells their thoughts of why they think this subject is important.
-The seminars are an important meeting point for teachers from across LiU who are interested in new perspectives on learning and to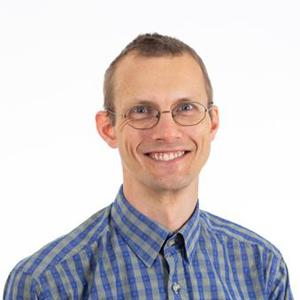 get  practical tips in light of the needs for societal transformation, says Ola Leifler one of the seminar leader.
Didacticum has arranged this seminar series for some years, and it has been appreciated. Through the seminar series, several contacts have been made among engaged teachers who have continued to work to develop their courses and degree programs.
-Seminars are centered on discussions about material that we read, and concrete teaching material that we try out. Me and Dominic arrange starting points for discussions but mostly, our dialogues have been directed by participants' interests and it has resulted in very engaged talks about everything from values, learning and what we think about the world and the future, says Ola.
Like the rest of Didacticums arrangements, are these seminars digital, during corona.
-Overall, it has worked very well, primarily because it also enables participation from all our different campuses. The only thing we will need to improve is to have all digital material for the pedagogical games demonstrated, says Ola.
Welcome to register for the seminars Spring term 2021.
Two participants gives their view at the seminars
Donatella Puglisi, Universitetslektor IFM: 
I enjoyed a lot the seminars, both in terms of contents proposed and active participation of people involved. I experienced a really nice mix of competence and enthusiasm with possibility to share our experiences, get new knowledge and tools (e.g., board games), and study the topic from different perspectives.
Aside from further reflection on the holistic approach to Sustainable Development, which includes environment, society, and economy, something important learned is about the correlation between Sustainable Development and Education with focus on Competences. To know more about this, I would recommend reading the document "Learning for the Future - Competences in Education for Sustainable Development", released by UNECE, United Nations Economic Commission for Europe, Strategy for Education for Sustainable Development.
I wish to use the things learned in both research and teaching. Overall, I believe that Sustainable Development is not just a hot topic or a specific research area, but a methodological approach that needs to become part of our Lifestyle independent of our job position or area of expertise.
I would be a time well spent! Participating in those seminars would be an occasion for a personal professional training in a subject of high interest, and also a contribution to building up a wider, stronger, and more knowledgeable scientific community of experts or enthusiasts in Sustainable Development.
Alessandra Di Pisa, Universitetslektor IEI: 
I very much appreciated the seminar series learning for sustainable development. Through the readings a got a deeper understanding both of the state we're in concerning climate change and the effect it has on our world. I also learnt how to identify different learning objectives relating to the topic and how those could be incorporated into my own teaching curriculum.
As a result of these seminars, I have revised all my courses with the aim of making the concept of learning for sustainable development a natural and integral part of the courses.
Sustainable development has been declared as a priority area to focus on at LiU and partaking in these seminars offer a good opportunity to talk to colleagues and exchange experiences about how this can be done.
Page manager: didacticum@liu.se
Last updated: 2021-01-29